︎

Hangar X Popticum

INFLATABLE & WORKSHOP IN CONTEXT OF ︎︎︎LIVING THE CITY EXHIBITION.
OCT 24TH & 25TH 2020

Hangar X is an ︎︎︎open call for ideas by ︎︎︎Torhaus Berlin, that is collecting real and utopian space requirements for a 5.000 sqm, yet unused, hangar at former Tempelhof Airport in the center of Berlin.


Hangar X stands for the ongoing collective and cooperative development of the historic airport building Tempelhof Airport. Hangar X will be a place where actively and collectively discriminating and exploitative structures are recognized and replaced by structures and places of commoning and self-organization.
How can we take the design of our city into our own hands? Urban planning processes initiated by the citizens themselves often use their own unconventional tools to create spaces and dreams: With the Cellograph, which stretches voluminously and engagingly into the hangar, we offer a voluminous space for ideas that helps us to approach the area of the hangar. In the course of a two day-workshop, participants would discuss, draw and write on the translucent skin. Thus, the window becomes a canvas for temporary projections of the surrounding space.
Find more impressions ︎︎︎
here
.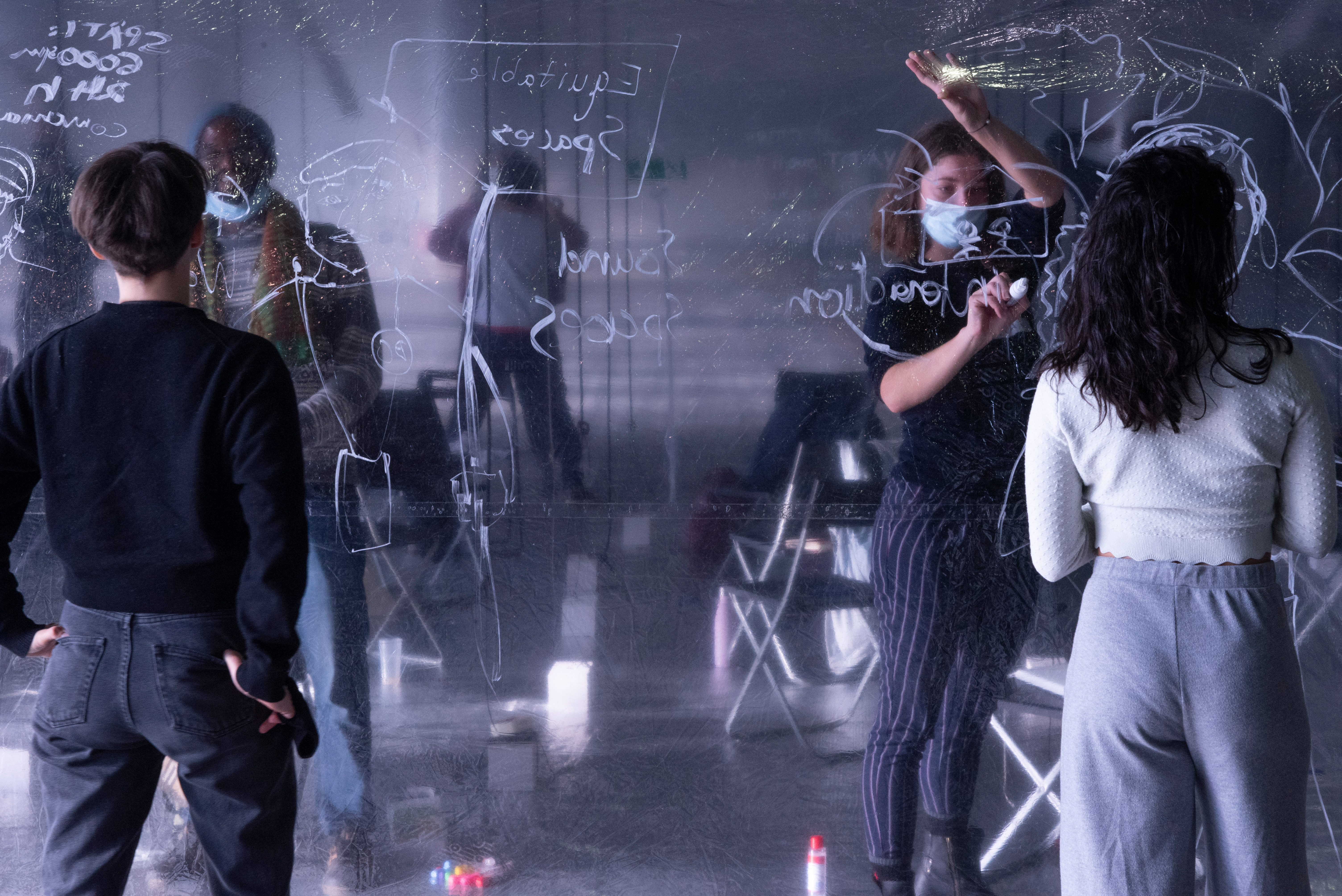 all images by Allegra Kortlang